[ad_1]
Indulge in a glass of light and revitalizing Strawberry-Basil Lemonade to quench your thirst. Adorn each glass with a slice of strawberry and a fresh basil leaf for a visually appealing presentation.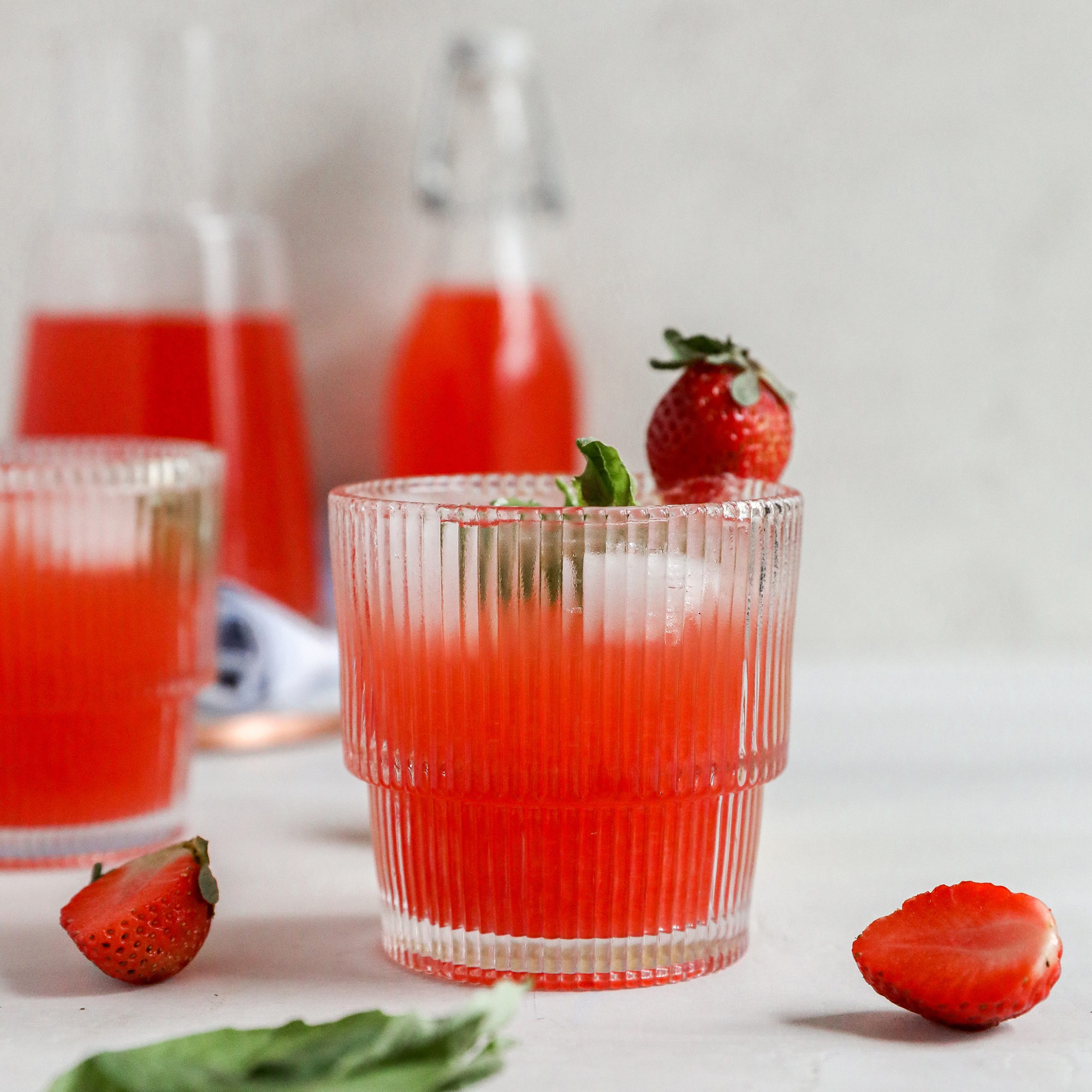 Ingredients
2 cups lukewarm water

1 ½ cups freshly squeezed lemon juice

1 ¼ cups sugar

2 cups fresh strawberries, stems removed and halved

¼ cup fresh basil, chopped

6 cups cold water

Ice, for serving

Chilled sparkling water (optional)
Optional Garnishes:
Fresh strawberries, sliced

Fresh basil leaves
Instructions
In a large saucepan, combine the lukewarm water and lemon juice. Add the sugar and stir until dissolved.

Place pan over medium heat and add the strawberries and basil. Bring to a slow boil, then turn down the heat and let simmer for about 10 minutes, or until the strawberries are soft and a slightly thick syrup forms.

Strain the mixture with a fine strainer into a large bowl, pressing strawberries to remove any liquid. Discard the remaining solids. Set the strawberry-basil syrup aside and let cool to room temperature.

In a large pitcher, combine the cooled syrup and cold water. Stir until completely combined, then serve over ice. If desired, top off each glass with a splash of chilled sparkling water for fizz and garnish with a strawberry slice and basil leaf.
Nutrition Information
Serving size: 1 cup|Calories: 108|Sugar: 26g|Carbohydrates: 29g|Fiber: 1g|