Coloradans deserve to fill their plates with fresh, healthy food, but for some residents, this simply isn't an option due to factors like geographical location, income or transportation. Thankfully, many organizations, programs and grants are actively seeking to help overcome these barriers to improve access for those living in food deserts.
Rocky Mountain Food Collaborative
Katie Belle Miller was in search of another avenue to sell her products when she first started working with Rocky Mountain Food Collaborative (RMFC). Miller had already spearheaded her own local efforts by creating the SoCo Virtual Farmers Market – an innovative solution born out of pandemic-fueled demand, which helped connect consumers with farmers and producers.
But as in-person farmers markets started reopening and demands for countless purchasing options decreased, Miller sought additional ways to sell the American Grassfed Association-certified beef from the Texas Longhorn cattle she raises on her property, Heritage Belle Farms.
Soon after reaching out to RMFC, Miller took a leadership role in the organization, which she still holds today. As part of the steering committee and board of directors, Miller is working to help RMFC open a producer-owned grocery store in the Denver area.
"We saw the need for farmers and ranchers to really have the vast majority of say in operations for how a locally sourced grocery store should operate, so we are coining a new type of system," Miller says. "We're still developing the structure, but the goal is to return the most profit to farmers and ranchers, get rid of the middlemen and create a shorter supply chain."
Potentially, this producer-owned grocery store will be the first of many, as RMFC hopes to mimic and reproduce it across the region in the coming years.
Mountain Roots Food Project
For more than a decade, Mountain Roots Food Project in Gunnison Valley has worked to address food insecurity systematically. Their mission is divided into five focus areas: education and culture, food production, food security, food economy, and food policy.
"We recognized very quickly that in order to build a system, we have to work on all areas of the system simultaneously," says Holly Conn, executive director.
See more: Colorado Farmers Lead on Climate-Smart Agriculture 
Essentially, these individual parts of the greater Colorado food system must be improved and integrated, which is precisely what Mountain Roots achieves through several programs.
Education is a huge component of Mountain Roots' efforts. They run a districtwide farm-to-school program, which includes environmental science and nutrition classes for K-12 students. They also operate multiple school gardens and offer after-school and summer programs for kids.
Another key area of focus is community food security. According to a recent in-depth study conducted by Gunnison County, 30 to 40% of the county's population live above the poverty line but below the self-sufficiency index.
See more: Colorado Winemakers Channel Creative Energy to Produce Award-Winning Wines
Mountain Roots is working to help this group they call the "missing middle" by addressing the challenges that arise for these residents, including offering cooking classes, running community gardens, and providing hunger relief with fresh produce and local protein.
"Our goal is to bring people through a food security continuum, building their health, self-sufficiency, and increasing engagement in their community and their food system," Conn says.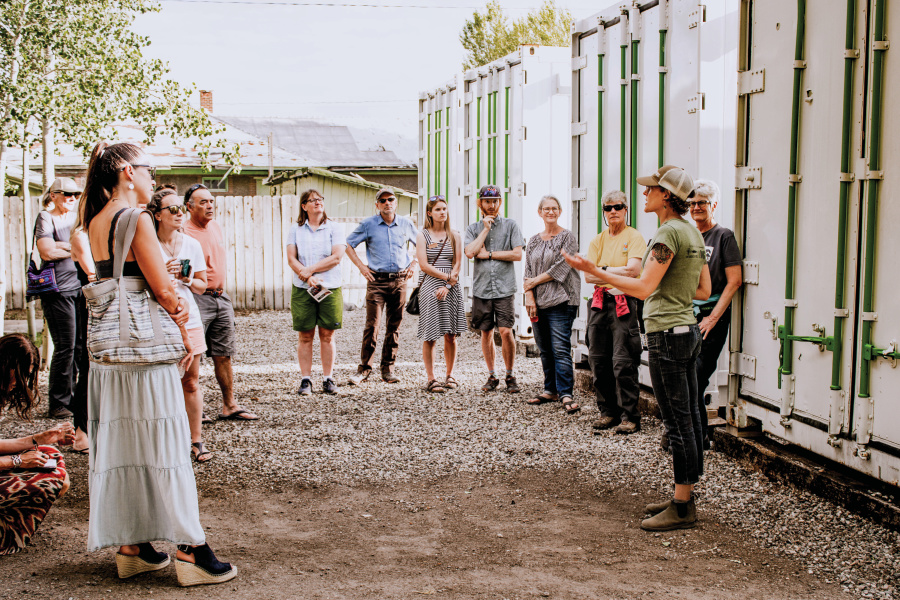 A Helping Hand
On the state government level, the Colorado Department of Agriculture provides numerous grants and resources to help address food access issues.
Recently passed legislation, House Bill 22-1380, created an $8 million grant program to assist small grocery retailers and Colorado farmers in expanding their infrastructure to provide healthy food in communities across Colorado.
"Connecting consumers and producers is one of the basic tenets of our work," says Kate Greenberg, CDA commissioner. "Supporting a profitable and resilient agriculture in Colorado while increasing food access and equity will help build a more just, healthy and vibrant food system across our state."