Wednesday, 19 October 2022 – Woolworths Group has welcomed 42 refugees into the team at its recently opened online Customer Fulfillment Centre (CFC) in Rochedale, where the new recruits are helping to serve the Brisbane community.
The new team members are part of the retailers' Refugee Employment Program run in partnership with Community Corporate, and come from a range of countries including Afghanistan, the Congo, Burundi, Syria and Ukraine.
These new Australians have been hired in permanent roles at the CFC, with the majority becoming 'personal shoppers' who hand pick and pack online orders for Woolworths' customers from the facility's wide range of fresh food and groceries.
Woolworths' Rochedale CFC opened in July this year, and has since recruited more than 700 team members who will support up to 30,000 home deliveries and Direct to boot Pick up windows a week for Woolworths customers across greater Brisbane.
Catherine Hunter, Woolworths Group General Manager for Inclusion said: "We are thrilled to be welcoming 42 refugees into our Rochedale CFC team and to provide a workplace where they can belong and grow community connections as they build their new lives here in Brisbane.
"We're grateful to have the support of these new team members who are helping to boost our online capacity in Brisbane, and make up an important part of our recruitment program for this new facility.
"In the current job market, engaging our refugee communities is not only the right thing to do, but it's an important source of untapped potential as we hire new team members to help us meet the growing needs of our customers."
Hon Andrew Giles MP, Minister for Immigration, Citizenship and Multicultural Affairs said: "This program is a prime example of the ways that Australia can become more welcoming and inclusive to refugees.
"It is a reminder to us all – in cities, regions, business and of course, government – that we must strive to do better at welcoming new migrants and refugees into our communities."
Carmen Garcia, CEO of Community Corporate – which connects Woolworths Group with refugees and provides pre-employment training – said: "The leadership Woolworths Group has shown is driven by a genuine desire to build inclusive communities and support our refugees' to create a better life for themselves and their families in Australia through financial independence.
"What is so unique about this program is that hiring refugees is part of Woolworths Group's strategic workforce plan."
"Refugees face many barriers to employment, including a lack of local work experience, but this partnership provides paid on-the-job training that allows them to demonstrate their ability and be hired on merit."
The group is made up of those looking for rewarding permanent employment as they put down roots in greater Brisbane, as well as those who are seeking stable employment while they gain local qualifications in their prior careers, such as 25-year-old Afghan doctor Sahil (read his story below).
The new team members range in age from their early twenties to over 50, and more than 60 per cent are women. The majority have lived in Australia for less than five years. The CFC expects to welcome additional refugees to its teams in the coming weeks as others complete their pre-employment training.
Woolworths Group's Refugee Employment Program is delivered in partnership with Community Corporate and is one of the nation's largest single employer-led refugee-specific sustainable employment programs. Since 2018, Woolworths Group has welcomed more than 250 refugees into its teams across Woolworths supermarkets, Metros, CFCs and Digital and Technology.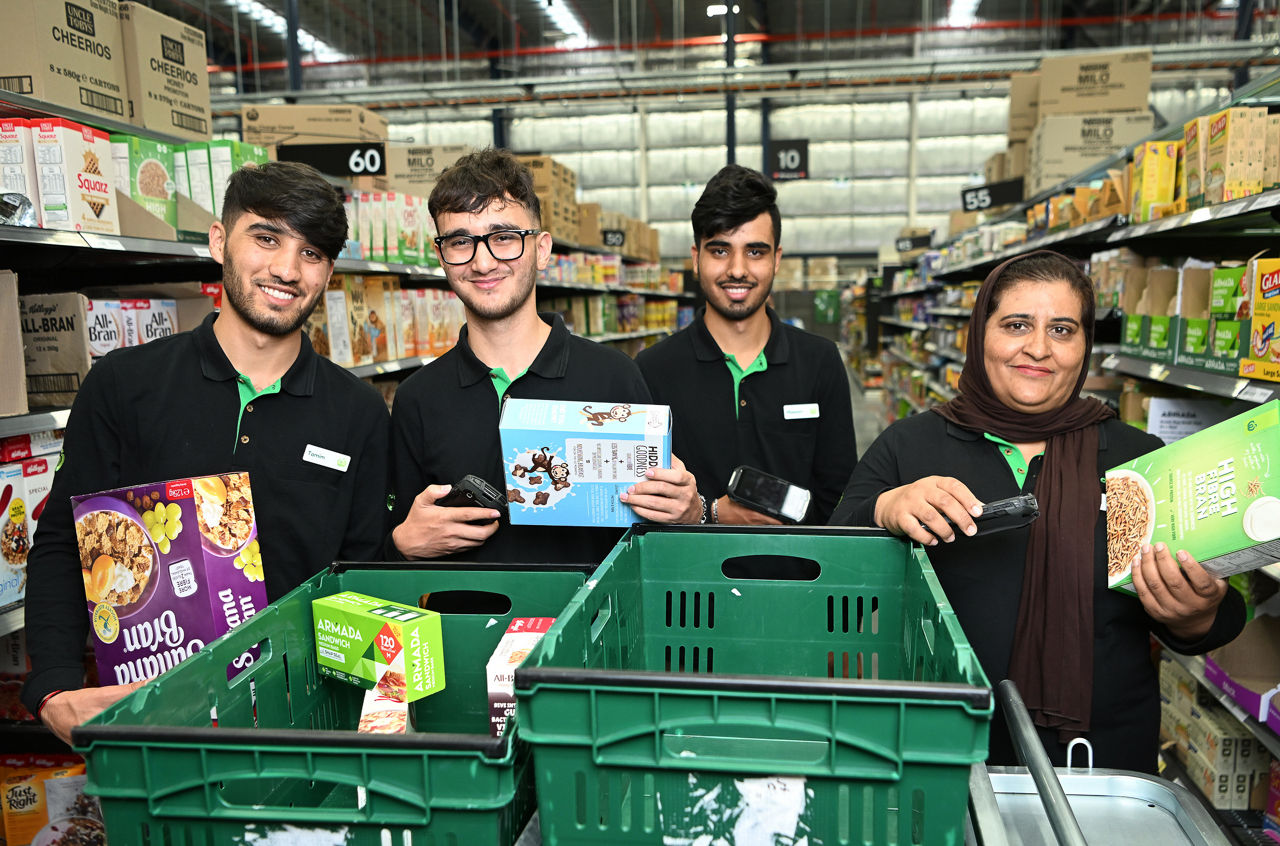 In June this year, Woolworths launched a targeted Refugee Digital and Technology Cadetship Program in Partnership with Community Corporate and Service Now to create career pathways for refugees who possess in-demand technology skills, but may have lacked the local experience to gain relevant employment in Australia